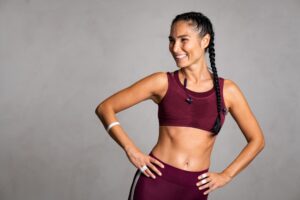 While motherhood is a beautiful gift, it's no secret that pregnancy and childbirth can bring about changes in the body that are often considered less than desirable. In particular, many mothers experience excess skin, buildups of fat, and stretched or torn muscles in the abdomen. These concerns are sometimes so stubborn that even vigorous exercise and a strict diet cannot reverse the effects.
Our board-certified plastic surgeon, John Sarbak, MD, offers advanced surgical and non-surgical treatments for mothers who want to restore their pre-baby midsection. His years of experience and profound knowledge of human anatomy help him consistently produce results that can dramatically enhance the figure while still appearing natural. These are some of the treatments he generally recommends to contour the post-baby abdomen:
Tummy tuck. A tummy tuck (abdominoplasty) is the surgical gold standard for torn muscles, excess skin, and pockets of fat in the midsection. Several techniques exist, and Dr. Sarbak tailors the course of each tummy tuck surgery around the thickness and elasticity of the patient's skin, as well as the location and parameters of the abdominal wall muscles. During the surgery, redundant skin is redraped and excised, pockets of fat are removed, and muscles are tightened. Mothers who undergo abdominoplasty at our practice are typically very pleased with their resulting firm, sculpted midsections.
Liposuction. Another extremely popular procedure, liposuction can reduce isolated fat buildup that may have accumulated after pregnancy or childbirth. Dr. Sarbak can employ traditional liposuction methods or a more innovative technique, such as VASERlipo® ultrasound-assisted liposuction, to significantly diminish unwanted belly fat.
Mommy Makeover. Dr. Sarbak can combine tummy suck, liposuction, and/or other treatments for comprehensive enhancement of the abdomen. This personalized combination of procedures is referred to as a mommy makeover. While liposuction and tummy tuck are both commonly incorporated into the mommy makeover, several other treatments (e.g., breast or non-surgical procedures) can be included according to your cosmetic goals.
Dr. Sarbak and the rest of our team at Premier Plastic Surgery & Spa take joy in helping mothers restore their pre-pregnancy physique. To learn more about your surgical and non-surgical options, schedule a consultation at our practice today.