Breast Lift Surgery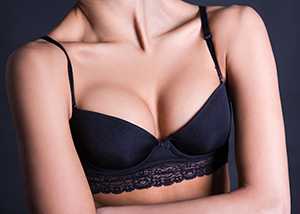 Breast lifts (also called mastopexies) are ideal for women who experience breast sagging combined with the loss of breast volume, shape, and/or firmness. Whether as a result of pregnancy, significant weight loss, or aging, drooping breasts can alter the proportions of the figure and affect self-confidence. Many women come to our plastic surgeon—John M. Sarbak, MD—seeking breast lifts (both with and without breast implants) to restore a more youthful breast shape, volume, and position. His extensive skill and experience with breast lift techniques and breast augmentation allow him to create surgical plans customized to suit each patient's needs and cosmetic goals. Dr. Sarback even offers a scarless breast lift surgery (with implants) for women who are good candidates.
For more information about the breast lift options available at our practice, we invite you to review the informative sections provided below and schedule a one-on-one consultation with Dr. Sarbak.
Breast Lift without Implants (Mastopexy)
In some patients, rearrangement of the breast tissue alone is adequate to restore the breasts to a youthful shape. For these women, a breast lift without implants—called a mastopexy—elevates the breasts and nipples without adding breast implants for further volume.
The operation itself is accomplished by tightening the skin envelope, while rearranging the underlying breast tissue and repositioning the nipple. There are multiple techniques available to properly adjust the tissue. The technique that your plastic surgeon recommends will depend upon the individual's unique anatomical structure. The goal is always to use the most conservative method necessary for achieving optimal results.
Breast Lift Methods
The simplest breast lift method involves a surgical incision that extends around the nipple/areola along the border of the pigmented skin and the native breast skin. When dealing with large movements in nipple position and/or large amounts of excess skin, an additional surgical incision is required that extends vertically down towards the breast fold. On occasion, this surgical scar may need to be extended horizontally along the breast fold to accommodate a more significant lift.
Breast lift techniques can also address asymmetries between a patient's nipple sizes and/or positions. They can provide significant benefits both for women with developmental differences and surgically-created differences, such as those that result from breast cancer surgery.
Breast Lift with Implants (Breast Augmentation Mastopexy)
While a breast augmentation can provide a beautiful cosmetic enhancement, the procedure may not address the loose, excess tissue and "sagginess" that can result from the aging process, weight loss, or pregnancy. Many patients require a combination of both breast implants and a breast lift (mastopexy) to achieve their desired contours. Our experienced plastic surgeon offers breast augmentation with mastopexy as an all-in-one procedure to help women enhance the appearance of their breasts by adding volume, improving symmetry, repositioning a descended nipple, smoothing and firming the skin, and reducing areolar size if necessary. By having each of these concerns addressed at once, you can see lifted, fuller breasts that provide a more youthful, rejuvenated appearance.
Dr. Sarbak will discuss your treatment options with you during your surgical consultation. At this time you are encouraged to ask any questions you may have, as well as express your aesthetic concerns and ultimate cosmetic surgery goals. At the conclusion of your appointment, Dr. Sarbak will determine the most beneficial procedure for reaching your desired outcome.
Scarless Breast Lift with Implants
Dr. Sarbak has developed a highly specialized technique that is able to deliver a lift (mastopexy) with no visible scars on the breasts. If you Google this technique, you won't find it—this is because no other surgeons have experience with it.
Many patients who would benefit from a lift (mastopexy) are afraid of having visible scars on their breasts. Traditionally, a breast lift requires scars on the breast that most often course around the areola and sometimes continue downward in the shape of a lollipop—and in other cases, incision scars may even extend into the inframammary fold creating an anchor design.
Dr. Sarbak's internal mastopexy procedure works in conjunction with an implant to achieve an additional elevation of the nipple position up to two centimeters. It is important to mention that the addition of an implant alone—depending upon its size and projection—can produce a small lift, usually about one centimeter. The scarless breast lift technique is not recommended in every patient, but it can provide an excellent option in women who are experiencing mild drooping and do not want scars on their breasts.
The scarless breast lift works best in conjunction with a transumbilical breast augmentation or TUBA. This means that the patient only has one scar in the belly button, which usually heals with little or no evidence. This combination of procedures can also be beneficial in patients with asymmetries or aesthetic differences between their breasts. Examples include: one breast that is larger than the other, one nipple that is higher than the other, or differences in shape along the sides of the breasts. This approach is also very effective in improving certain constricted or tuberous deformities.
Dr. Sarbak has been performing the internal mastopexy since 2006. Not everyone qualifies for the procedure, but those who do can achieve wonderful results with no visible scars!
Breast Lift Results Gallery
View breast lift before-and-after photos featuring our patients. A variety of techniques both with and without implants are displayed to give you an idea of the results that are possible. During your consultation, you will have the opportunity to review photos of more patients before you make your decision to follow through with surgery.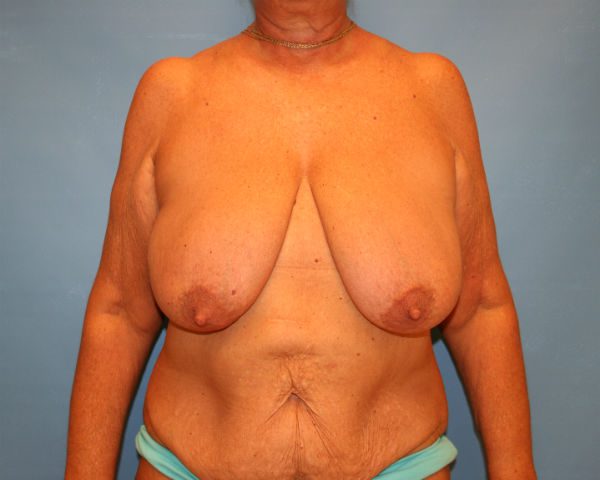 Before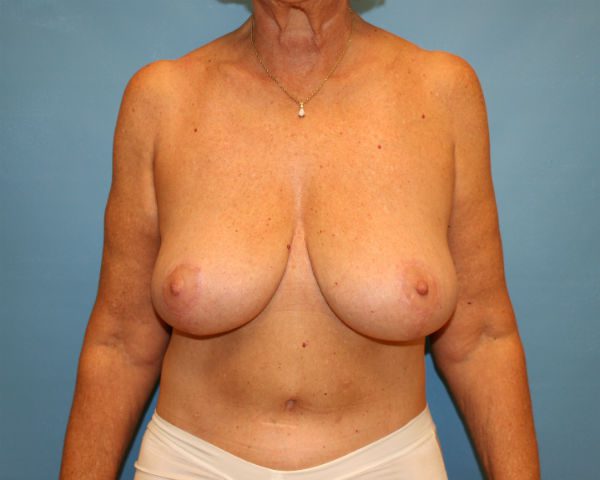 After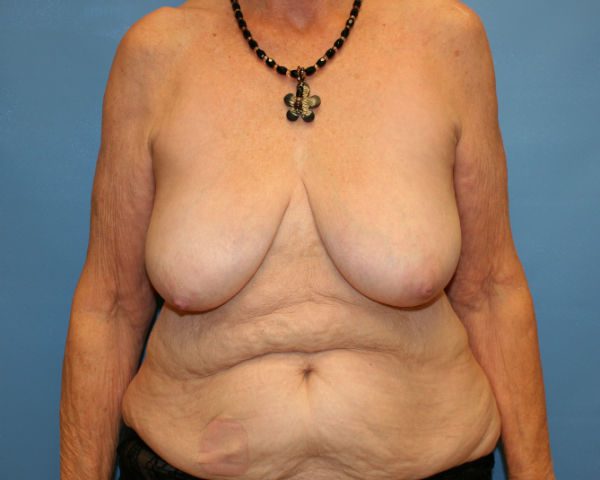 Before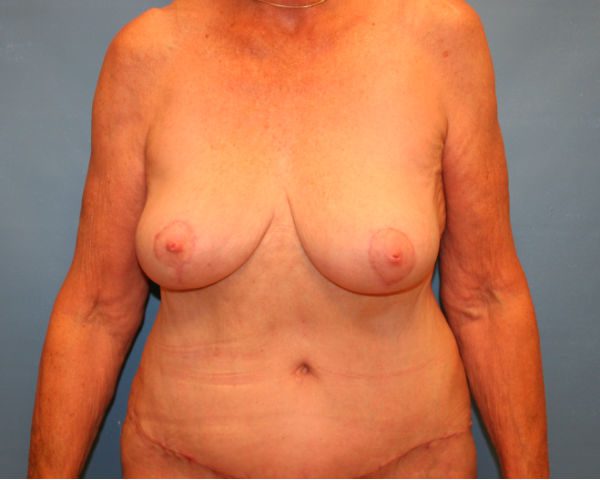 After
*Individual Results May Vary
Breast Lift FAQs
Women who are considering breast lift surgery often have many questions about the procedure. To help you become more informed about breast lift surgery, we have provided our plastic surgeon's answers to some common breast lift questions. If you have further questions, or if you would like to schedule a consultation to talk about your goals, please contact us.
What will my breast lift scars look like?
Scarring after breast lift depends upon the technique used during your procedure and your own unique wound healing abilities. Our plastic surgeon strives to keep any resulting scarring as minimal and hidden as possible, while creating the results you desire. Prior to your surgery, Dr. Sarbak will discuss the approach for your breast lift in detail, explaining the incisions that will be made and where you can expect any scarring. Although your scars may seem prominent at first, with proper care they typically fade and flatten over time. If you like, you may inquire about laser treatments for diminishing your scars. For many women who have undergone breast lift, they say any scarring is insignificant compared to the beautifully rejuvenated breasts they now have. If you are concerned about scarring, we encourage you to ask Dr. Sarbak about his scarless breast lift technique.
How do I know which type of breast lift is right for me?
During your consultation, you will benefit from Dr. Sarbak's breast lift experience and expertise. He will clearly outline your options and explain the results you can hope to expect with each approach. If you are having a hard time deciding whether or not you want breast implants with your lift, he will let you "try on" different sized implants. Dr. Sarbak will also explain your implant choices and how each can affect the look of your final results. Only you can decide which procedure is best for you, but you can rest assured that Dr. Sarbak will happily answer any of your questions and provide you with proper guidance.
How much does a breast lift cost?
The exact cost of your breast lift will depend upon the specifics of your procedure. A variety of factors will affect the price of surgery and only a one-on-one consultation with Dr. Sarbak can provide you with an estimate of your final cost. If you are interested in the average price range for breast lift surgery or would like to learn about the plastic surgery financing options we offer, we encourage you to contact our friendly, knowledgeable team.