Tummy Tuck (Abdominoplasty)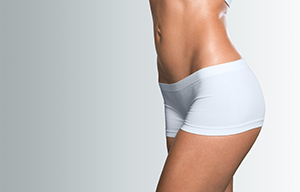 Some women and men start thinking about a tummy tuck (abdominoplasty) when loose tissue and stubborn pockets of fat develop around the midsection. Often these cosmetic concerns do not respond to dieting and increased exercise. There are many factors that can contribute to dramatic changes around the waistline including: weight loss, weight gain, pregnancy, and aging. In certain situations, a tummy tuck can remove large areas of stretch marks or surgical scars in the midsection. Our Vero Beach plastic surgeon— John M. Sarbak, MD—is highly skilled and experienced in tummy tuck and body contouring techniques, which allows him to achieve consistently outstanding results for his patients.
What is a Tummy Tuck?
A tummy tuck is a surgical procedure designed to improve the structure and appearance of the midsection through the removal of excess skin and fat and tightening of the abdominal muscles. Each tummy tuck is customized to suit the unique needs of the patient, and the ideal result is usually a more toned and slender abdomen. Often, liposuction techniques are incorporated into the tummy tuck procedure to sculpt the area and eliminate fat for smoother, more refined contours.
Benefits of Tummy Tuck Surgery
Tummy tuck is a dynamic procedure that can offer many aesthetic and physical advantages to both male and female patients. Abdominoplasty can potentially achieve the following improvements:
Tighten stretched abdominal muscles
Repair torn abdominal muscles
Smooth and tighten loose skin
Remove and resculpt pockets of fat
Eliminate hanging skin flaps and bulges
Rejuvenate the abdominal area after pregnancy or significant weight changes
Remove stretchmarks
Flatten the tummy
Contour the waistline
The Tummy Tuck Consultation
During an abdominal evaluation, your plastic surgeon assesses the amount and quality of your skin (is there too much? How elastic is it? Does it have stretch marks? Are there scars?). He will also evaluate the thickness and distribution of the fatty layer (how much is the fatty layer contributing to the overall condition? Is there too much in one area?). Additionally, your plastic surgeon will look at the location and tone of the abdominal wall muscles (have the muscles been stretched or weakened? Have they separated with pregnancy or weight gain?)
One final factor that Dr. Sarbak looks at is the amount of tissue inside the abdomen. This is the tissue that is beneath the muscles, around the intestines. Many people are surprised to hear that individuals can have fatty buildup around the intestines (in some people this can be quite significant). Unfortunately, this tissue cannot be addressed surgically. Having said that, it can still significantly influence the shape of the abdomen even after a tummy tuck (it pushes against the muscle tightening portion of the procedure from the inside out). Addressing this area is typically dependent upon the patient choosing to engage in a diet and exercise program designed to reduce this type of fat.
The Tummy Tuck Procedure
The overall analysis performed during the consultation allows Dr. Sarbak to formulate a treatment plan that may involve skin excision, liposuction, abdominal muscle tightening, or any combination thereof. Sometimes, his recommendation may involve weight loss before the procedure can be scheduled.
Dr. Sarbak's innovative approaches to tummy tuck also allow additional tightening of the upper abdomen. The upper abdominal area is not particularly well-addressed by older, more traditional abdominoplasty operations. For that reason, he finds that many of our patients who have had a previous tummy tuck performed by another surgeon are choosing to undergo the procedure again because their upper abdomen is still too loose.
In some cases, we may find an unexpected hernia that can be addressed during the surgery.
Recovery after Tummy Tuck
Each individual's rate of recovery depends on the details of their surgery and general level of health. When muscle tightening is required (and the vast majority of patients require this) the muscles tend to be sore for about seven to ten days. Recent improvements in the tummy tuck technique allow Dr. Sarbak to avoid the use of drains in the vast majority of cases, which seems to improve patient comfort post-operatively. Medication can be prescribed to control any bothersome discomfort during the initial phase of healing; however, it is possible that patients may still feel some intermittent discomfort for up to six weeks. Typically, most of our patients are able to return to work within two to three weeks and resume rigorous activities by six weeks.
Tummy Tuck Results Gallery
If you are considering a tummy tuck and would like to see examples of our plastic surgeon's work, we encourage you to browse through our results gallery featuring our real patients: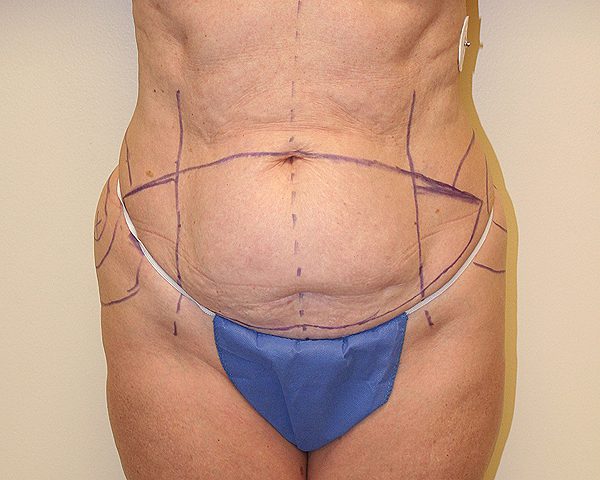 Before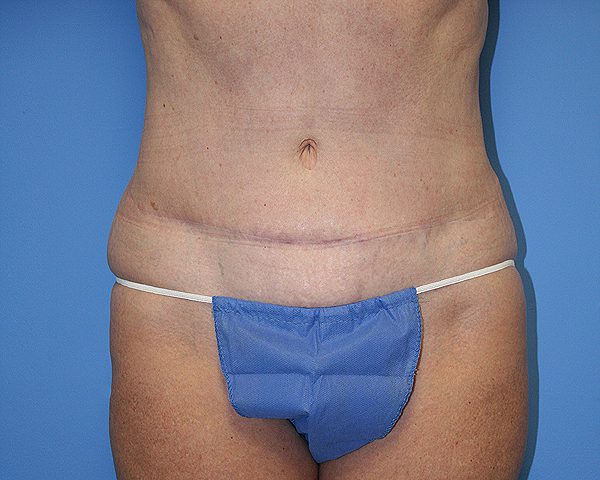 After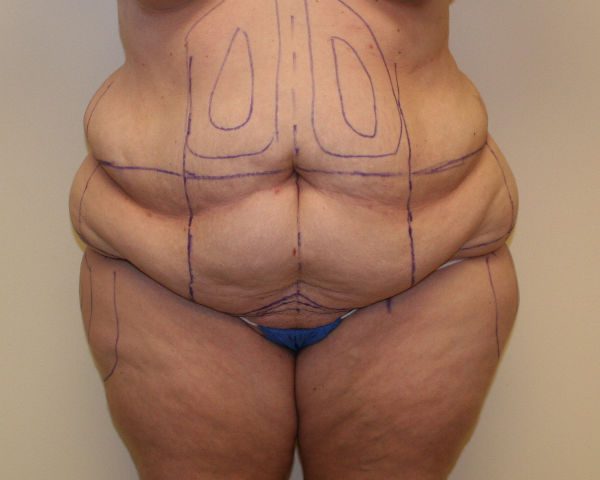 Before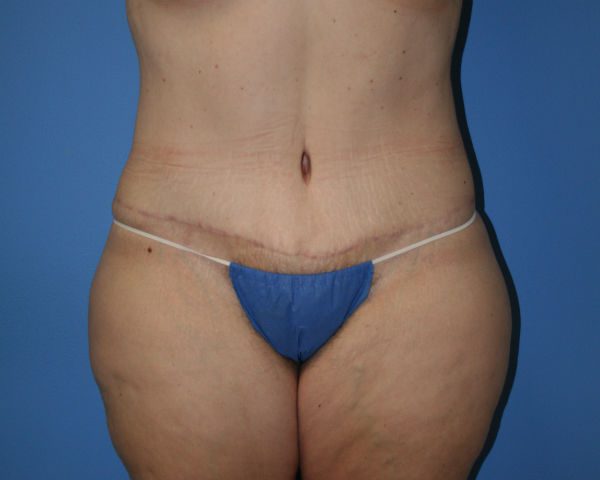 After
*Individual Results May Vary