About the Practice
Dr. John M. Sarbak views plastic surgery as the medical fusion of art with life. He tailors every intervention to address the patient's specific needs and personal goals. Dr. Sarbak is easy to talk to and takes the time to understand what patients are trying to achieve. He places a great deal of importance upon both education and safety to ensure that each patient's decision is well informed.
Practicing a variety of plastic surgery techniques, Dr. Sarbak can inform patients of the best course of action for achieving the desired results. Please don't hesitate to contact our office today to schedule a consultation.
On Choosing a Surgeon
When choosing a plastic surgeon it is very important for patients to "do their homework." We highly recommend that patients considering treatment investigate the training and background of anyone they may consider to be their surgeon. Individuals should find out what board their physician is certified by and learn about the differences in training. Would you be comfortable with an ophthalmologist (eye doctor) performing your liposuction? How about an otolaryngologist (ear, nose, and throat surgeon) performing your breast augmentation? What about a general surgeon performing your facelift? These are questions that patients need to answer for themselves.
Practice Video
Meet the Staff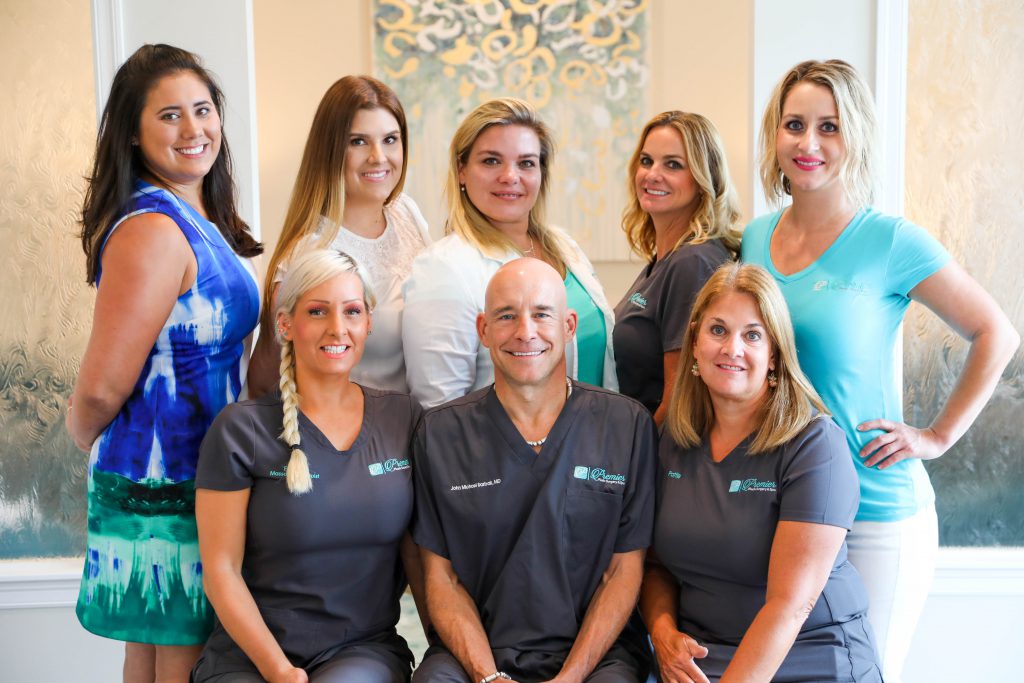 Kristy M. Kenney- Patient Coordinator
Kristy is definitely a "people person." She is most likely behind the smile that will greet you at the reception desk. A Vero Beach native, she attended Vero Beach High School and graduated from Indian River State College. She started working in the medical field in 2000 and has been with us since 2007. After hours she is pursuing her degree in Health Administration Services from the University of Central Florida.
Skin Care – Missy L. Mattek-FS, CCE, CME
My name is Missy Mattek and I am an official Vero-ian, born and raised here. I am the Skin Care Specialist and Electrologist practicing at Premier Plastic Surgery & Spa. I was encouraged to get into this field and, in 1994, I graduated from skin care school; not knowing that I would be so devoted to it. During my first two years, I was able to absorb the knowledge of fellow specialists as I traveled throughout Florida selling skin care products to wholesalers. This experience gave me such an array of trade knowledge that helped build my philosophy of skin care. In 1998, microdermabraders were cutting edge and I was the trainer for the new purchasers of a Mattioli Crystal machine.
Over the years I have advanced my knowledge foundation in skin care; attaining specialty instruction on anti-aging, acne, hyperpigmentation problems, medical aesthetics, permanent make-up, and chemical peeling. Electrolysis (permanent hair removal) goes, hand in hand, with skin care; so from 1999 to 2000, I commuted to Hollywood, Florida to obtain my electrolysis certification. The new century brought the services of Laser Hair Removal to the forefront; so with my Electrolysis license I was able to pursue further advancement by passing two state certifications: Certified Clinical Electrologist (CCE) and Certified Medical Electrologist (CME). This enables the full circle of care that I can offer my clients.
In 2003, I started my own business, Skin Solutions, and at this time I became acquainted with Dr. Sarbak. Our specialties have great synergy and this makes for a great working relationship. He is as passionate about his work, as I am, with mine. The enacted values and ethics of Premier Plastic Surgery & Spa and its staff, assimilates with the framework of my own beliefs. Currently, I have been working on a ten year degree at Indian River State College and I plan on graduating in 2011 with bachelor's degree in Healthcare Organizational Behavior with a saturation of natural sciences. My future goal is to attend Nova University's Physician's Assistant (PA) program. This will further the care, that I am able to perform on my clients, soon to be patients.