Restylane
The Restylane family of dermal fillers is among the many injectable treatments that have surged in popularity. Composed of hyaluronic acid, these products are very effective in treating facial wrinkles (nasolabial folds [laugh lines], vertical upper and lower lip wrinkles, depressions at the corners of the mouth, and wrinkles on the cheeks). They also work well in conjunction with BOTOX® Cosmetic and can be used to plump the lips and augment the cheeks with incredibly natural-looking results.
Below, we have provided specific details about each Restylane filler offered at our practice. If you would like any additional information, or if you are interested in Restylane injections, please feel free to reach out to our office online or by telephone today.
Restylane®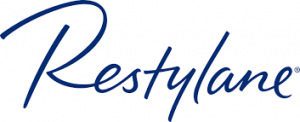 Restylane is designed to add fullness to the skin to smooth moderate to severe facial wrinkles and folds. Our Vero Beach plastic surgeon—John Michael Sarbak, MD—prefers Restylane for wrinkles that have been present for a while, because they believe it to have a firm quality that provides better structure. He also likes the way Restylane behaves when placed along the junction between the lower eyelids and the cheeks. Injections in this area can improve the tired appearance of your lower eyelids. On average, Restylane injections last approximately six months to a year.
Restylane® Silk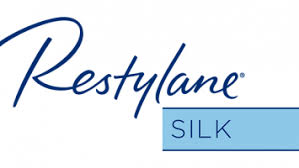 Restylane Silk was the first product approved by the FDA to enhance the lips and minimize wrinkles around the mouth (smoker's lines). This specially formulated injectable contains a local anesthetic to provide you with a more comfortable treatment session. Results can begin to appear immediately after treatment, and should continue to improve over the course of the next 14 days. The benefits of Restylane Silk typically last up to six months.
Restylane® Lyft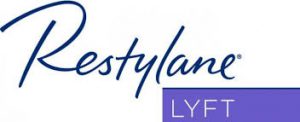 As the youthful plumpness of the cheeks begins to deteriorate with age, Restylane Lyft can be used to help restore this lost volume. In fact, it was the first filler to be FDA-approved to add fullness to the midfacial area and smooth nasolabial folds. The clear gel formula works well to enhance the contours of the cheeks for a natural-looking outcome. Restylane Lyft contains a larger particle size than Restylane, which provides better correction of deeper wrinkles. Results typically last about six to twelve months, but follow-up treatments can help maintain the rejuvenating results longer.
Restylane® Refyne and Restylane® Defyne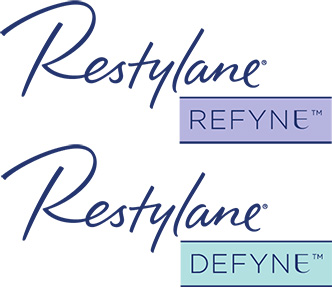 Restylane Refyne and Restylane Defyne are new-age fillers designed to smooth the appearance of wrinkles, creases, and lines without limiting natural facial expressions and/or movement. While they both have a similar effect, Restylane Refyne is typically used to soften moderate lines and wrinkles, and Restylane Defyne is generally reserved for more significant creases. Treatment with these two fillers is FDA-approved for patients over the age of 21, and results tend to last up to a full year—sometimes longer.
What Are the Side Effects of Restylane® Injections?
The most common side effects associated with the Restylane family of fillers include minor bruising, redness, and/or swelling in the targeted area(s). If needed, these temporary symptoms can usually be concealed with makeup until fully resolved. Due to the minimally invasive nature of treatment, most patients experience little to no downtime and are able to resume normal daily routines right away.
How Much Does Restylane® Cost?
The cost of Restylane will depend on the specific Restylane product(s) utilized, where treatment is administered, and the quantity of injections needed to achieve an ideal result. After reviewing your unique needs and goals during a consultation, Dr. Sarbak can provide a personalized price quote for treatment.
Contact Our Practice
Dr. Sarbak and our team would love to help you achieve your cosmetic goals. If you have any questions about any of our dermal fillers (including Sculptra® and JUVÉDERM® products), or want to find out which Restylane product may be right for you, please do not hesitate to contact our practice today.

Schedule Your Consulation
or