Board-Certified Nurse Practitioner Keely D. Chandler
Our team at Premier Plastic Surgery & Aesthetics is comprised of highly-trained and experienced professionals, including our plastic surgeon, surgical technician, nurses, estheticians, and other staff members. Board-certified nurse practitioner Keely D. Chandler serves as our advanced practice registered nurse, further enhancing the level and quality of services that our practice offers. Continue reading to learn more about Keely.
Meet Keely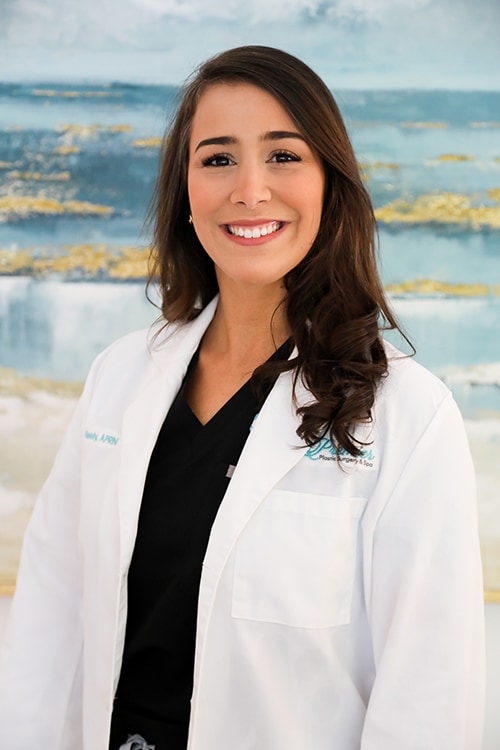 Keely puts patient care above all else. Ensuring that her patients are comfortable and receive the top level of care is very important to her. In addition, she makes it a priority to keep patients well-informed so they can better understand their options and the services available to them. Ultimately, nurse Keely wants to help individuals achieve their aesthetic goals with safe and effective treatments. She has a solid connection to the art of plastic surgery with a specific passion for dermatology, injectables, non-surgical and skin care procedures, laser treatments, and weight loss.
Education/Experience/Training
Keely's extensive experience as a healthcare professional includes receiving her BS in nursing from the Virginia Commonwealth University in Richmond, VA and her MS as a Family Nurse Practioner from Simmons University in Boston, MA. She also received rigorous training including her Alma Laser Resurfacing Training and Certification and her BOTOX® and Filler Injection Certifications from Allergan. Furthermore, Keely is board-certified by the American Nurses Credentialing Center (ANCC) board. Before joining the team at Premier Plastic Surgery & Aesthetics, she worked for nine years in acute and inpatient departments in a hospital setting.
What Is a Board-Certified Nurse Practitioner?
Although nurse practitioners already go through rigorous training and education to review their licenses, board-certified nurse practitioners like Keely have received further recognition and certification from the Accreditation Board for Speciality Nursing Certification (ABSNC). The ABSNC is the only accredited organization that provides certification specifically for nursing. Individuals who receive board certification from the ABSNC are held to a higher standard and are evaluated through a rigorous peer review panel, ensuring compliance with industry standards. Patients receiving care from a board-certified nurse practitioner can expect the highest level of care from a healthcare professional who has completed an advanced level of training and education.
If you want to know more about Keely, our staff, or the services we offer, contact our practice today!