Facelift
The aging process can cause the skin and deeper connective tissue to lose its elastic quality over time, causing the formation of fine lines, wrinkles and facial sagging. Simultaneously, as collagen begins to break down, men and women may experience a gradual reduction in facial volume due to facial fat loss and diminished tissue hydration. UV rays, environmental factors, genetics, and certain lifestyle choices, such as smoking, may also accelerate the visible effects of facial aging. A facelift is a surgical procedure that targets key signs of facial aging to create a more revitalized and youthful appearance.
What Is a Facelift?
A facelift is a plastic surgery procedure that uses a variety of techniques to address the sagging appearance caused by aging skin and connective tissue in the lower two-thirds of the face. When performed by our experienced plastic surgeon—John M. Sarbak, MD—a facelift can provide a number of cosmetic benefits, including:
A reduction in facial wrinkles, creases, sagging, and jowls
Smoother, tighter skin
Removal of excess skin
A more defined jawline
Improved facial harmony
Boosted self-confidence
Our plastic surgeon customizes each facelift to address each patient's specific needs and cosmetic goals. Using advanced surgical techniques and a keen sense of artistry, he is able to consistently achieve the beautifully rejuvenated results our patients love. Dr. Sarbak believes it is critical to focus on blending areas—such as the junction between the lower eyelid and cheek, and the area where the jawline meets the neck—to achieve natural-looking transitions.
Who Is a Candidate for Facelift Surgery?
Facelift candidates typically have one or more common cosmetic concerns regarding the appearance of the face, including wrinkles, deep creases or folds, jowls, and excess skin. During one-on-one consultations, Dr. Sarbak likes to evaluate the face as a whole. Aesthetic harmony is extremely important (ie. a young face can look out of place with an aging forehead). When examining patients who are considering a facelift, our plastic surgeon starts with the skin, examining the quality and thickness. He then assesses the volume and placement of underlying fatty tissue and look for asymmetries (differences between the left and right sides). A certain degree of asymmetry is normal and in some cases desirable. However, if these differences are significant, your plastic surgeon can adjust one or both sides to make them appear more balanced. At the end of the consultation, Dr. Sarbak can determine whether or not facelift surgery is the best option for facial rejuvenation.
In many cases, our plastic surgeon recommends combining additional procedures, such as a neck lift or cosmetic eyelid surgery, with the facelift in order to achieve more comprehensive rejuvenation. Along with the face, the neck and eyes can also exhibit noticeable signs of aging that can be addressed with surgical techniques. In particular, neck lift surgery is a natural complement to a facelift as it can continue the improvements of the facelift down to the regions below the jawline. A neck lift typically focuses on smoothing the area beneath the chin; tightening lax musculature and connective tissue; and lifting and tightening the skin of the neck for beautifully youthful contours.
Video Patient Testimonial

I chose Dr. Sarbak because I feel like he understood what my needs were and could really address what I wanted to change. The results are great! What makes Dr. Sarbak really great and wonderful is that he is an artist.
What Happens During the Facelift Procedure?
Because each patient's needs and goals are unique and there are so many variables for Dr. Sarbak to consider, performing only one facelift technique would not be a suitable cosmetic solution. Our plastic surgeon routinely performs five different types of facelifts, each designed to address a specific set of aesthetic concerns and conditions.
Any incisions are typically made within the hairline so that they can be easily concealed. During the procedure, the facial muscles and deep tissue may be tightened, the skin lifted and smoothed, and any excess skin can be removed. When necessary, tissue is repositioned underneath the cheeks and lower eyelids for a more youthful, natural look. This particular technique takes a little bit longer in terms of healing time, but can really make a big difference in the quality of the overall result. For patients who elect to combine a facelift with a neck lift, an incision will be made that extends behind the ears, which allows our plastic surgeon to access the neck muscles and deep tissue, and remove excess skin, to create a sleeker appearance.
What Can I Expect During Facelift Recovery?
Mild swelling and bruising can be expected in the days immediately after the procedure. Oral pain medication is typically effective for any postoperative discomfort. Our plastic surgeon usually recommends that patients keep their head elevated as much as possible for the first few days to help reduce swelling. In most cases, patients can return to work or their normal daily routines within one to two weeks. Patients are advised to avoid strenuous activity during this time until Dr. Sarbak provides approval. After two weeks, patients can begin to see the results of the facelift. As the healing process continues and swelling dissipates completely, the results should continue to improve.
How Long Does a Facelift Last?
While the results achieved with facelift surgery are typically considered to be long-lasting, the longevity of the rejuvenation can vary from patient to patient. The length of time that facelift results last depends on a variety of factors, such as:
Genetics
The depth and degree of enhancement achieved with the facelift
Your unique rate of skin and tissue aging
Age
Degree of environmental exposure
To help provide you with the longest-lasting facelift results, Dr. Sarbak utilizes advanced facelift techniques that target the deeper tissue in addition to superficial skin. In order to extend the quality of your results, there are some things you can do:
Protect facial skin from sun exposure
Eat nutritious foods
Drink plenty of water
Don't smoke
Limit alcohol intake
Get quality sleep each night
Stay healthy
Use medical-grade skin care products to nourish, protect, and rejuvenate skin
Unfortunately, there are no guarantees when it comes to facelift results; however, the majority of our patients are very satisfied with the quality of their outcome even as they continue to age. Many remark that their facelift has helped them to age more gracefully. If desired, a secondary facelift or touch-up procedure can be performed when necessary.
Will I Have Facelift Scars?
Dr. Sarbak is always mindful of keeping facelift incisions as hidden as possible to minimize the potential for visible scar tissue after healing. During facelift surgery, incisions are carefully concealed within the hairline and behind the ear. Even though incisions may appear reddish and raised in the early phase of healing, the scar tissue should continue to fade and flatten as it matures. The best way to encourage proper healing of your incisions and minimal scarring is to keep your dressings clean, take your antibiotics as prescribed, abstain from smoking, keep incisions out of direct sunlight, and attend all follow-up appointments with your plastic surgeon.
Can I Get a Facelift Without Surgery?
Often referred to as a liquid facelift, a facelift without surgery is technically possible with non-surgical treatment options. At Premier Plastic Surgery & Aesthetics, we offer cosmetic injectables that are minimally invasive and provide rejuvenative effects while avoiding incisions. Popular non-surgical facelift options include BOTOX® Cosmetic and Dysport®, JUVÉDERM®, and Sculptra®, to name a few. These treatments can be incorporated into a personalized treatment plan to create an appearance of smoother, more youthful-looking skin. While these non-surgical options can produce great results, none will compare to the effect that a surgical facelift can have. However, if you want to avoid or postpone the need for surgery, these alternatives can produce a revitalized appearance.
How Much Does a Facelift Cost?
The pricing can fluctuate based on your unique needs, the degree of rejuvenation desired, and any additional procedures/treatments you may be interested in, so it is best to schedule a consultation with Dr. Sarbak to get a precise estimate for the cost of your surgery. Following the completion of your consultation, you will be presented with a detailed cost quote for your customized surgical plan. At this time you can speak with a member of our knowledgeable office team to discuss acceptable payment methods, financing options available through CareCredit® (for qualified applicants), and procedure scheduling. Our goal is always to help make the surgery you want as accessible and successful as possible.
Additional Facelift Frequently Asked Questions:
Does a facelift address the entire face?
Generally speaking, a facelift will address most of your face as it focuses on the middle and lower sections. Targeting areas from your cheeks to your neck, a facelift can revitalize and enhance your overall appearance. For patients who wish to treat concerns around the eyes and in the forehead area, a brow lift and/or blepharoplasty may be recommended.
Do I always need a neck lift with my facelift?
No; a facelift can be performed on its own, but in many cases, patients will likely benefit from combining the procedure with a neck lift for a more balanced look. Whether you combine a neck lift with a facelift will be a determination made by you and your surgeon during your consultation when a treatment plan is created.
How can I reduce swelling after a facelift?
Dr. Sarbak will provide detailed instructions at your initial consultation and following your procedure on how to reduce swelling. Keeping your head elevated and utilizing cold compresses can benefit you greatly and mitigate swelling. Eating healthy and drinking a lot of water can also help reduce swelling.
Is facelift surgery different for women and men?
Yes, a facelift will differ for men and women based on several factors. Men and women generally have different skin thickness and facial structures. As is the case with every facelift, the preferences for men and women, and all patients, will vary from procedure to procedure. Each patient will have different needs regardless of gender, but men and women typically will have varying expectations for their results, as well.
What is the best age for a facelift?
Facelift surgery is generally sought out by people who are older than 50. However, depending on factors such as lifestyle, genetics, and overall health, some may benefit from a facelift at 50, while others may be considered ideal candidates later or earlier in life. A facelift can be effective for anyone who is experiencing significant signs of aging, such as sagging skin or an increase in skin laxity. 
Facelift Before-and-After Photos
Explore our digital photo gallery of facelift patients to see examples of the results that are possible: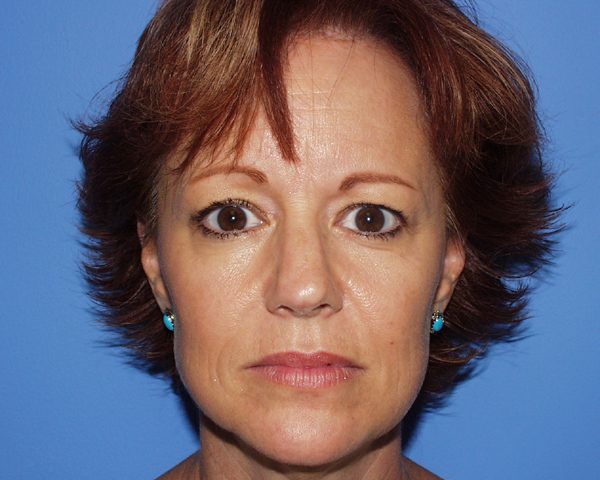 Before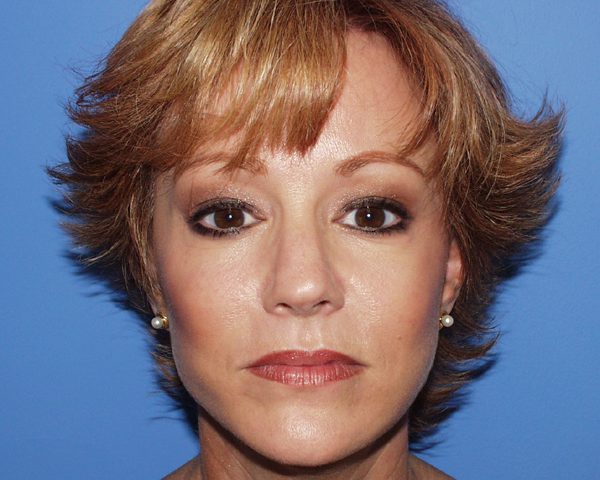 After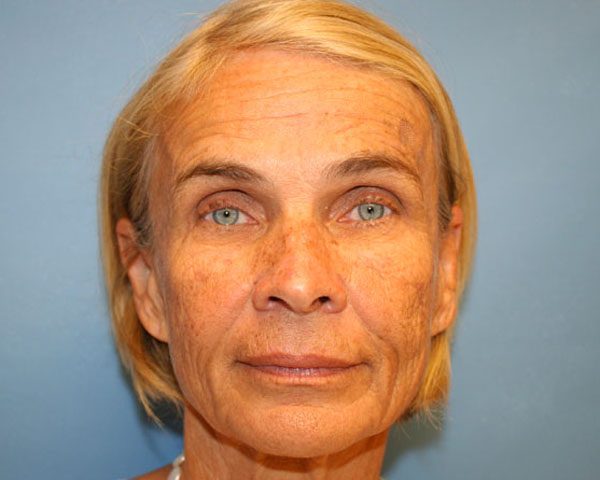 Before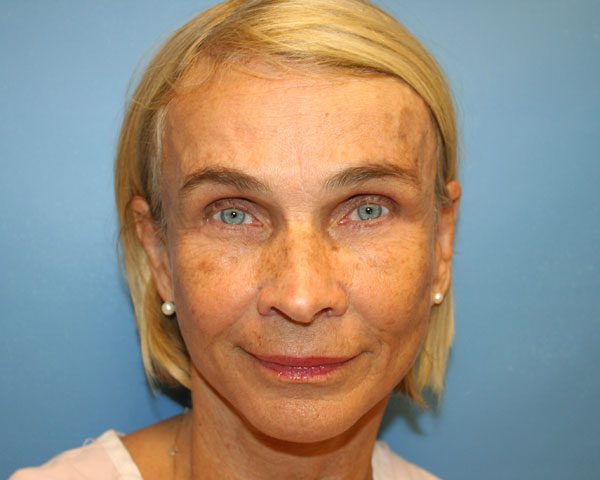 After
*Individual Results May Vary
Contact Us
If you would like to learn more information about facelift surgery, neck lift surgery, or any of the other plastic surgery options we offer, Please contact our office to schedule a consultation with Dr. Sarbak or Dr. Simon.