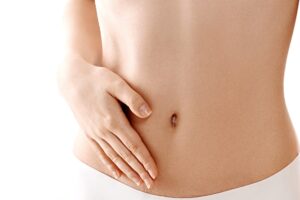 While liposuction is an effective fat-reducing and body-slimming surgical procedure, some may want to know just how much fat can be removed. Understanding what liposuction is can help prospective patients before they make a decision about potential surgery. At Premier Plastic Surgery and Spa, our skilled and experienced plastic surgeon John M. Sarbak, MD offers liposuction, among various other body contouring procedures, to address unwanted and excess fat deposits. 
What is liposuction?
Liposuction is the process of removing unwanted fat from various parts of the body. Liposuction is not limited to one area, either—many patients choose to use the procedure to target a variety of areas at once. Using anesthesia or local anesthesia (depending on how large the targeted area is), patients can expect to have the procedure completed at a hospital and stay overnight for observation and recovery. Fatty tissue can be removed from between the outer layers of skin and the underlying layers of muscle, for a more defined silhouette.
As mentioned above, liposuction is not limited to a specific area of the body. The surgical procedure can effectively target areas such as the flanks or love handles, hips, thighs, buttocks, mid-back or bra fat, lower back, upper arms, chest, neck, abdomen, and above the knee. Additionally, liposuction can be combined with other procedures in a mommy makeover treatment plan or paired with tummy tuck surgery.
How much fat can be removed?
The amount of fat that can be removed will be based on the individual person and whether another procedure is being paired with the liposuction surgery. If a patient is undergoing multiple surgical procedures, Dr. Sarbak can typically remove approximately one liter of fatty tissue. If someone is solely receiving liposuction, four liters can usually be removed. Prospective patients should note that liposuction is not a weight loss procedure—it is specifically designed to remove excess fat pockets. Patients should only consider liposuction once they are at or close to their ideal weight.
If you want to know more about liposuction or the other body contouring procedures we offer, contact us today to find out if you are an ideal candidate or schedule a consultation!